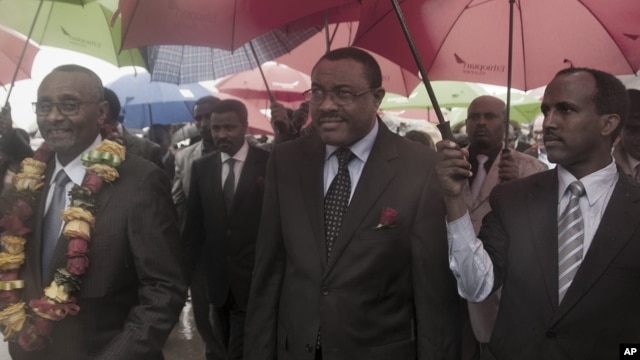 Deputy Prime Minister Hailemariam Desalegn, middle, in Addis Ababa, Ethiopia, during an official function (file photo)
E
thiopia has delayed plans to swear in Hailemariam Desalegn as the new prime minister, following Monday's death of Meles Zenawi.
Parliament had been expected to hold an emergency session Thursday to install Mr. Desalegn. He had served as Mr. Meles' deputy since 2010.
However, the government communications office issued a statement late Wednesday saying the session had been canceled. There was no immediate word on what prompted the delay or when an installation will take place.
Crowds of mourners gathered outside of the presidential palace in Addis Ababa Wednesday to pay their respects to Mr. Meles. The 57-year-old leader died from an infection while being treated abroad.
On Tuesday, Communications Minister Bereket Simon rejected concerns about a power vacuum resulting from Mr. Meles' death. He told VOA the country's leadership is united and the government is as "strong as ever."
Mr. Meles ruled and tightly controlled Ethiopia for more than 20 years.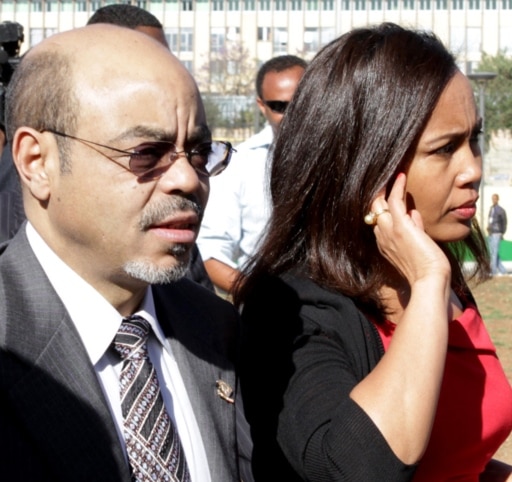 ​​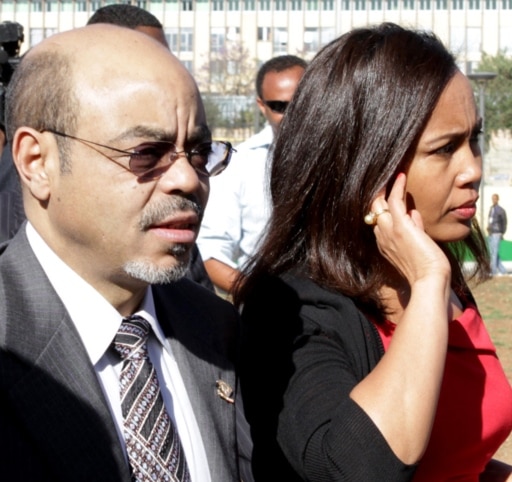 ​​
Some information for this report was provided by AP and Reuters.